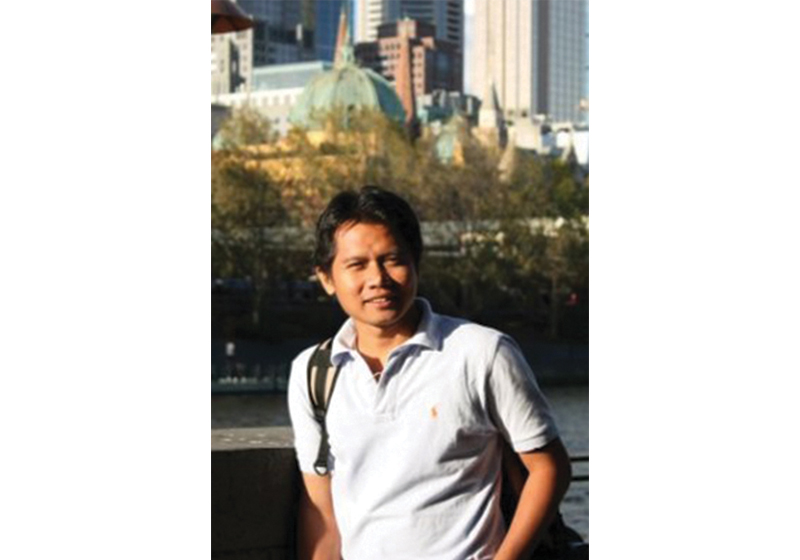 29 Mar 2017
Sugeng Prayudi: Reinforcing Accountability through Monitoring and Evaluation Expertise
Allison Sudradjat Prize Winner 2009
Sugeng Prayudi, who currently provides technical leadership in monitoring, evaluation and knowledge management reporting for Australia Awards in Indonesia, didn't know he would end up in this field.
He began his career as an executive assistant at Catholic Relief Services in Kupang, East Nusa Tenggara, where he was born and grew up. After years of working in the international development sector, Sugeng realised how much he enjoyed the field and began to actively learn more about it. He studied a master's degree in Applied Linguistics at Macquarie University in 2000 and nine years later he undertook another master's degree in assessment and evaluation at the University of Melbourne under an Australia Leadership Award scholarship.
In recent years, the monitoring and evaluation (M&E) field has taken off as it can be used to improve programs as they roll out. It can estimate how particular aims were achieved, and whether this excelled and was more cost effective than other approaches.
"I decided to specialise and further study M&E after realising that this is the most challenging area for most development projects, particularly those implemented by local organisations," said Sugeng.
"To ensure the success and effectiveness of development projects, the monitoring and measurement aspects need to be prioritised because at times failures were spotted too late for corrective actions to be made and results to donors lacked credibility as they did not conform to good practice in research."
In 2009, Sugeng was one of four recipients awarded the Allison Sudradjat prize, after his exemplary work in the development sector where he was able to demonstrate the link between good M&E and effective projects. At that time, funders were putting more importance on measuring the results and impact of their work, and the field of M&E was taking off. Prior to receiving the prize, he was an M&E specialist at the Australia-funded ANTARA program (Australia Nusa Tenggara Assistance for Regional Autonomy).
"The scholarship helped raise my profile among local organisations in my network," Sugeng said. "Monitoring and evaluation is quite a specific field and only a limited number of people have expertise in this field. It helped raise interest in this organisation, that's what I gained most from this scholarship."
The Allison Sudradjat Prize (ASP) provided him an opportunity to pursue his passion, as he piloted a new evaluation method on a microfinancing project targeting women-led households in East Flores. As a result, he was able to successfully improve the model for the microfinancing project, which remains active and has transformed into a sustainable microfinance institution.
"I used the ASP to undertake an evaluation that allowed me to test very recent evaluation methods at that time, and the evaluation findings helped the organisation to make improvements in the project," 42-year-old Sugeng said.
Looking back on his career, Sugeng remembered a time when he met Allison Sudradjat. She was head of AusAID whilst he was working for the ANTARA program. He recalls how committed she was to ensuring the development programs bring benefits to the people, especially the poor. As she visited the program they travelled to the villages together to meet with farmers in rural Timor.
Through her life and in her passing Allison had supported and encouraged Sugeng in his pursuits. If it was not for the Allison Sudradjat scholarship, Sugeng would not have had the opportunity to build on his lasting national and international relationships with various professionals, apply his technical knowledge universally across projects and organisations and educate those around him in M&E.
"When I share my knowledge with the people I work with and organisations within my network, I feel happy and accomplished because in most of the organisations that seek my advice are people who I've known from my early years in East Nusa Tenggara, where I was born and grew up," Sugeng said."So, it is dear to my heart to be able to help the people there, and to be able to help in a way where the advice I gave made improvements to the projects and organisations these people have been involved with."
Sugeng is part of the future of professional M&E specialists working with governments and the aid community. He is a great example of how this work is contributing to success in Indonesia, and how the Allison Sudradjat prize can help enhance development and relationships through educational experiences.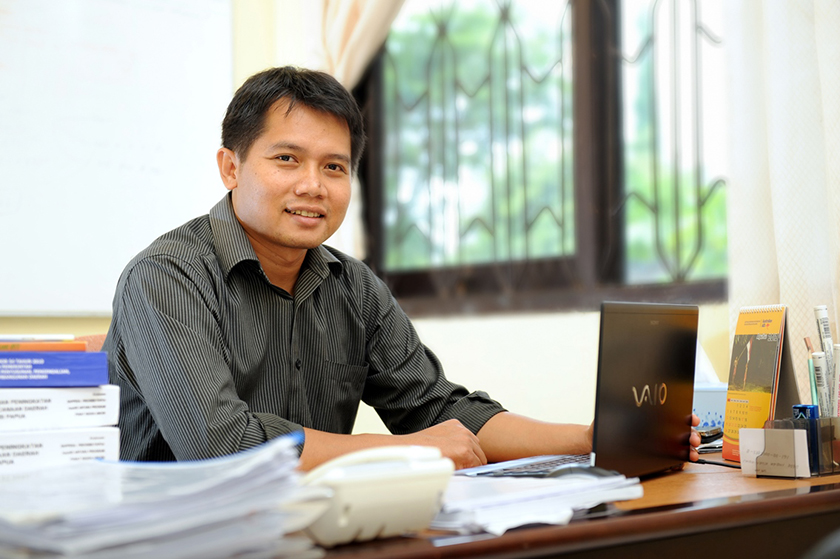 Share this article on:
Related Article

Back to Top