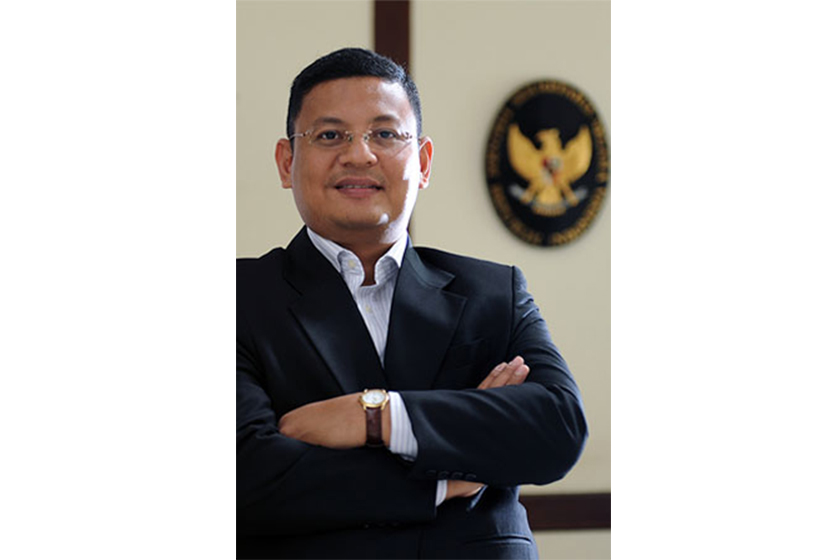 15 Apr 2016
A Transparent and Accessible Database for Better Governance
Muhammad Arfan Sahib Sali Kando has known of the Australian Development Scholarships since the 1990s and in 2002 applied for the scholarship through his institution, the Ministry of the State Secretariat. The ministry was very supportive of Muhammad Arfan's decision to further his studies. In 2004, Muhammad Arfan graduated with a Masters in Financial Management from the University of Queensland.
Muhammad Arfan expresses that his education in Australia has increased his critical thinking skills and his confidence in providing input to higher levels of management as well as in implementing projects that require close coordination with other institutions.
Upon his return to Indonesia, Muhammad Arfan was appointed as Head of Sub division, Labor Relation and Inquiry at his former institution from 2006 to 2008. Part of his responsibilities was to conduct analysis on labor related inquiries and provide recommendations to the Deputy Minister of Supervision who would in turn forward these inquiries to the President and/or the State Secretary Minister.
Within this capacity, Muhammad Arfan designed an E-Box (public inquiry electronic box) that enables paperless verification system of public inquiries across provinces and institutions in Indonesia. "This system is designed to accelerate the process of verifying these inquiries – of which we receive approximately 17,000 annually," Muhammad Arfan explained. During 2006, he was also involved in generating a standard for public inquiries to manage the complex process of follow-up and to determine the optimum number of inquiries that could be handled by one staff or division. This standard, considered one of the earliest at the Ministry of State Secretariat, later inspired implementation of a service standard across all units under the Ministry and eventually became a key pre-requisite for remuneration reform approval by the Ministry of Human Resource Empowerment.
Since April 2008, Muhammad Arfan was assigned as Head of Audit Monitoring. One of his tasks is to follow-up and monitor internal and external audits across 18 working units and also to conduct procurement audit and financial report review prior to submission to related external institutions.
To aid in the process, Muhammad Arfan developed an audit information system called the Automated Monitoring Application (Aplikasi Otomasi Pengawasan, AOWAS) which comprise applications for document management, audit management and reporting and audit findings database that contains twelve-years worth of data. Up to 2011, he has monitored follow-ups of 930 audit recommendations from 103 audit reports and conducted close coordination with Badan Pemeriksa Keuangan (BPK, the Audit Board).
"AOWAS is a web based system application accessible by internal auditors. This system helps us to organize administrative files, audit assignments, budgeting and implementations for report purposes. AOWAS is also supported by a database that enables us to monitor and clarify findings and data during the audit process," Muhammad Arfan elaborated.
"It is hoped that by providing an appropriate technology infrastructure, we can achieve a more streamlined and transparent business process, better accessibility, higher participation, excellent service delivery and improved governance," he added.
Share this article on:
Related Article

Back to Top