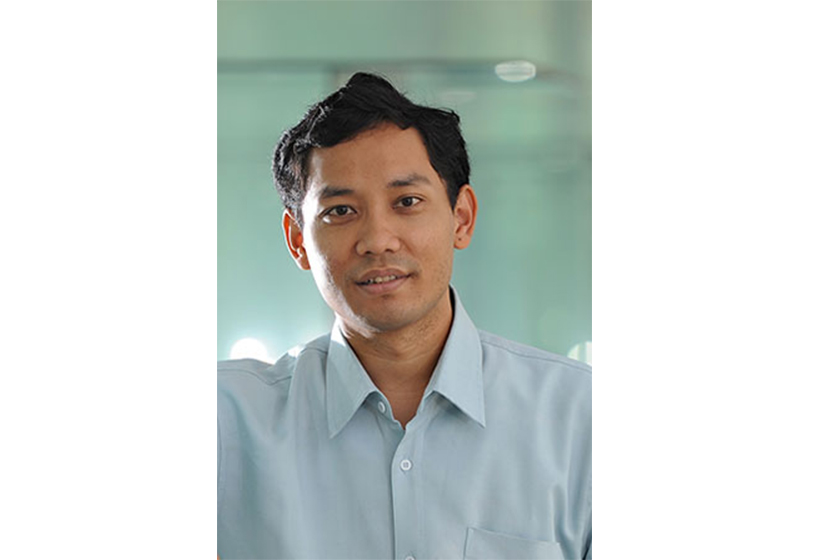 11 Apr 2016
Analysis for Improving Indonesian International Trade Relations
Nur Rakhman Setyoko, Head of Bilateral Cooperation Sub Division at the International Trade Cooperation Policy Centre, first heard of the Australia Partnership Scholarship during his early years working at the Ministry of Trade. Nur Rakhman received approval from his Echelon 2 Level supervisor to apply for the scholarship and was requested to pursue a course focusing on international trade. Nur Rakhman was in agreement that such a course would prove to be beneficial for the Ministry of Trade, in particular a course that would teach the use of analytical tools and trade. He eventually applied for and was accepted into the Master of International and Development Economics at Australian National University in 2007.
During his studies in Australia, Nur Rakhman found himself impressed at how the lecturers nurture the postgraduate students and ensure that they fully understand the lectures. Nur Rakhman became more open minded in accepting ideas presented by others. He was able to interact with people from various cultural backgrounds and professionally, internationals mastering in economic science.
As Nur Rakhman had hoped, his studies also improved his analytical thinking skills. "Before my postgraduate studies, it was like I was wearing horse blinders. Now my skills have evolved way beyond," Nur Rakhman said. He made sure to immerse himself in academic literatures. "Whenever I receive new materials, I would pore over the text – this helped me develop my analytical skills," Nur Rakhman further elaborated. He stated that he is now much more familiar with analytical tools – its background, usage, applications and purposes – and is much more disciplined.
In January 2009, Nur Rakhman returned to serve at the Ministry of Trade and in July the same year he was promoted as Head of Non Tariff Sub Division at the Business Climate Research and Development Centre. Nur Rakhman was involved in policy making by providing analytical tools. What he wanted to see from this analysis was the impact from this policy in the future. Nur Rakhman was also involved in the drafting of the policy and in monitoring the implementation of the policy for importing specified items into specific ports in Indonesia.
Nur Rakhman recalled that while still at Australian National University, he had to work as a team with a clear expectation of the output. Nur Rakhman brought the experience to his workplace and advocated that those at the Non Tariff Sub Division need to be able to work together within a good working environment. "At the first it was difficult to create a supportive environment. I am glad to say that the proposed work ethic and implementation have been accepted by my colleagues," Nur Rakhman said.
After internal reform altered the internal structure of the Ministry of Trade in Sept 2010, Nur Rakhman was transferred to the International Trade Cooperation Policy Centre as Head of Regional Cooperation Sub Division. His new position required Nur Rakhman to be involved in the policy making process as a reviewer on analytical tools for trading cooperation including free trade with Australia.
For this purpose, Nur Rakhman utilized both quantitative and qualitative data obtained from raw data, discussions and meetings with stakeholders. He worked and prepared the joint feasibility study of the Indonesia and Australia Comprehensive Economic Partnership Agreement (CEPA). Nur Rakhman also assisted in the drafting of a position paper for the Asean Economic Ministerial Meeting in 2011 and worked on the analysis of position for Indonesia and Australia in CEPA.
Nur Rakhman also provided data and recommendation related to ASEAN and APEC for the Minister of Trade. "If the ministry could not provide good analysis then the leaders could not draft good policies. It is therefore important to provide those leaders with data and analysis to enable them to make the decision making process and to inform them of the potential impact of those policies," Nur Rakhman explained. As part of his tasks in this position, he monitored the implementation by observing the trading performance and policies for international trade of ASEAN Free Trade Agreement (AFTA), APEC and in particular ones for the Asia Pacific region.
Nur Rakhman was also involved in a joint feasibility study with partner countries by generating analysis on cost benefits. The purpose of this study is to generate study and analysis on the advantage of Indonesia and partners country in conducting international trade and to find best practice and impact for both countries. Nur Rakhman already conducted a joint feasibility study with Korea and prepared the position for negotiation with India.
Share this article on:
Related Article

Back to Top