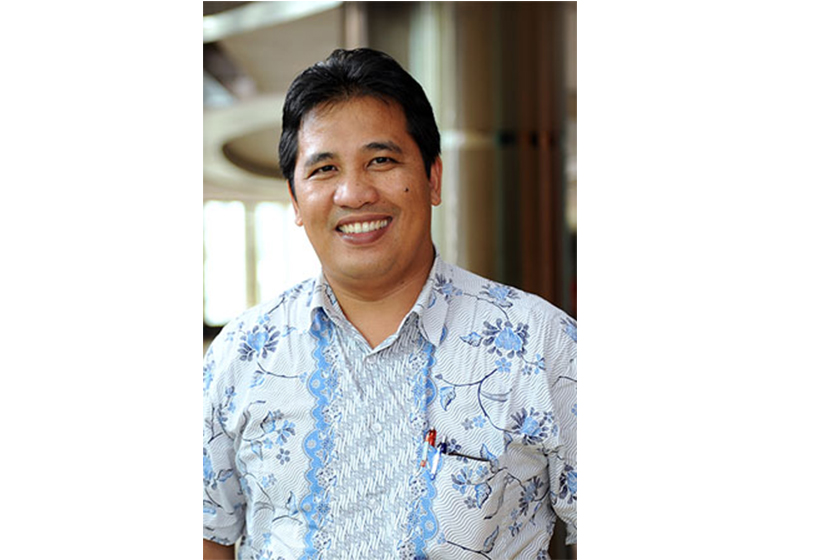 10 Apr 2016
Marine Sciences as a Key Factor in International Climate Change Issues
Dr Hendra Yusran Siry, Head of the Sub-Directorate of Environmental Disaster Mitigation and Climate Change Adaptation at the Indonesian Ministry of Marine and Fisheries, has always believed in attaining the highest education for his personal and professional development. As such, he applied for and was accepted into several scholarship schemes throughout the years. In 2003, Dr Hendra was granted an Australia Awards Scholarship to pursue a PhD in Resource Management and Environmental Sciences.
Upon returning to Indonesia, Dr Hendra applied his experience in Australia at regional and international forums. "The benefit went beyond the scope of academic knowledge. The international interactions I experienced while in Australia taught me even more on tolerance on a global scale. I am grateful for that," he elaborated.
Dr. Hendra served as Deputy Director for Technical Services at the RCMFSE for two years (2010 -2011) and was responsible for managing publication materials and documentations, including the editing process for journals and website contents and dissemination of research results. He also established potential research collaborations with other institutions. The Research Centre is part of the Indonesian Government's think-tank whose journals serve as important input for the Ministry of Marine Affairs and Fisheries' national policy. Under Dr Hendra's management, the institution's academic journals were awarded 'B' in accreditation.
In the international scope, Dr Hendra was involved in conducting a forum between Indonesia and Korea on marine and fisheries. In this forum, MoU in capacity building program on fisheries was established between the two countries.
Dr Hendra was also involved with the United Nations Framework Convention on Climate Change (UNFCCC) as part of the Indonesian delegation and served as one of the lead negotiators for Ocean Dimension for Climate Change. Part of Dr Hendra's duties in this capacity was to increase the awareness that Indonesia as an archipelago increases the country's vulnerability to the impact of climate change. "To reduce the impact of climate change in Indonesia in general and those who live in coastal areas specifically, we need international support, especially from other developed countries. Marine sciences as a key factor in climate change issues is one of our focuses," Dr Hendra explained.
Share this article on:
Related Article

Back to Top