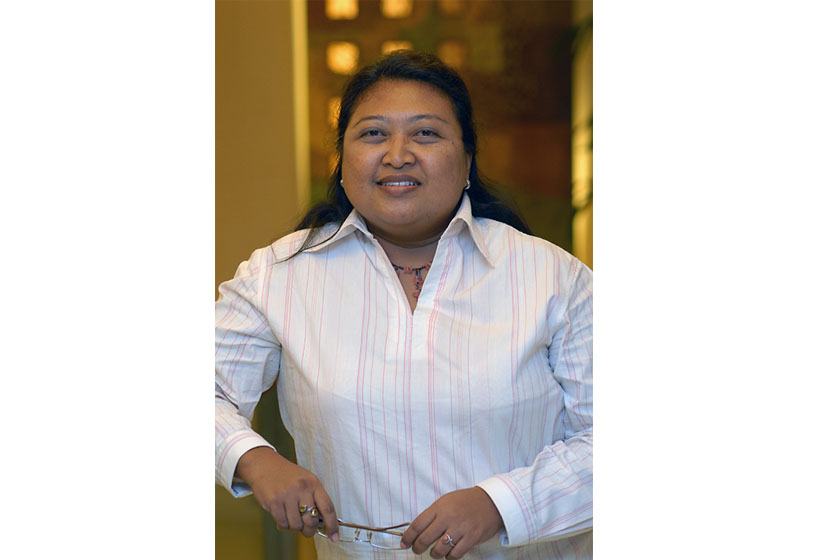 17 Mar 2016
Burial Sites Paving Way for Strong National Character
While many children fantasize about exploring ancient sites, not many actually pursue this dream into adulthood. Vida Pervaya Rusianti Kusmartono is among the few dedicated archaeologists at the Banjarmasin Institute of Archaeology (South Kalimantan) working to investigate and preserve cultural sites.
A Senior Researcher at the Institute, Vida is currently pursuing a PhD in Archeology at the Australian National University under the Prime Minister's Australia Asia Awards.
Between July 2006 to June 2010, as Director of the Banjarmasin Institute of Archaeology, Vida established programs that introduced and socialized cultural heritage to the community for its educational and tourism benefits. The institution also collaborated with the local government, community and non-profit organizations to set local policies concerning the research and preservation of cultural sites throughout Kalimantan.
As strong as traditional customs are in Kalimantan, these cultural identities play a key role that affects local government laws, especially those pertaining to land. "If the local government holds the right to manage a certain land area, but the indigenous people believe the area to be sacred, the local government has to refrain from utilizing the land," Vida explained. "Religiously, it is the indigenous group that has to suffer the consequences should the sacred land be violated."
These strong religious believes and traditions have helped curb illegal logging in cases of the Dayak Ngaju indigenous tribe. Vida researched a similar topic for her postgraduate thesis completed in 2005. Vida was awarded an Australia Awards Scholarship to research the Dayak Ngaju burial structures developed in cultural zones of the Seranau and Cempaga River Basins that formed as result of impact with non-indigenous cultures.
Vida graduated with a Master of Arts in Archaeology from the Australian National University in 2006. "The experience has broadened my horizon on the relationship between the archaeology and history of Indonesia and the Pacific. This shared background with Australia serves as an archaeological tie with Indonesia." Vida added, "I was also able to implement research methods that are more efficiently targeted".
Her passion for archaeology and her cultural heritage has brought her to serve as Chairperson of the Archaeologist Association of Indonesia, Kalimantan Regional Commissariat, in the past. The association is a strong advocate for the protection and preservation of cultural heritage and sites and nominates regional sites as national cultural heritage.
"Kalimantan encompasses such a rich archaeological heritage," Vida enthused. "We have these various 4th–14th century Indian-influenced sites throughout Kalimantan and these burial sites along the Kapuas, Barito and Mahakam Rivers. Kalimantan also has 17th century palaces in West Kotawaringin, Berau and Sintang, not to mention the prehistoric hand-stamp in Sangkulirang, East Kalimantan, mirroring the one in Papua," Vida further elaborated.
As researcher at the Banjarmasin Institute of Archaeology, prior to her PhD studies, Vida also conducted archaeological workshops for high school students of various ethnicities, both indigenous and non-indigenous.
"I hope to pass my passion on to these students and instill pride in their own cultural heritage. It is my belief that this strong sense of identity will pave way for a strong national character," Vida explained.
Share this article on:
Related Article

Back to Top