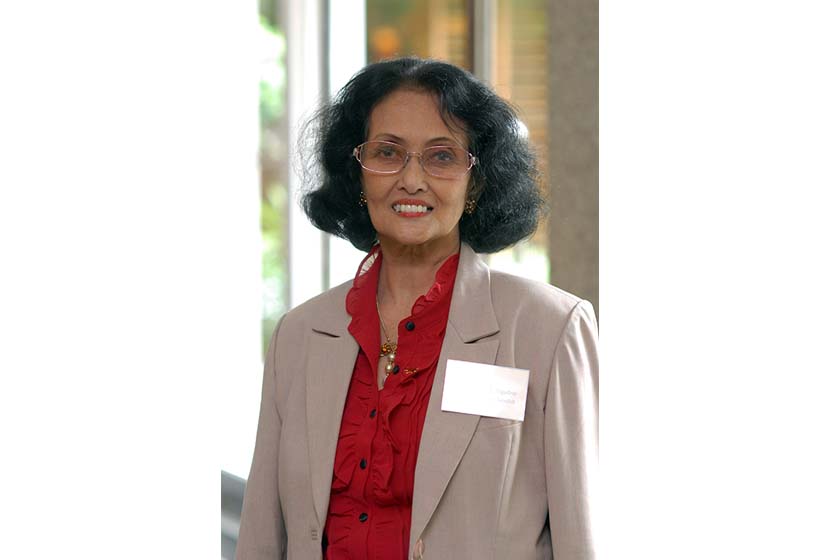 02 Mar 2016
A 30-year Relationship with Australia
Lubna Algadrie's links with Australian Government and Australia Awards stretches back more than 30 years.
Lubna, who came from a large family of four brothers and four sisters, was born in Pasuruan in East Java – nearby to the active volcano Mount Bromo.
In 1977, under the Colombo Plan, Lubna completed her Diploma in Teaching of English as a Foreign Language. She then later returned to Australia to study for her masters degree in applied linguistics at the University of Sydney in 1984 through 1985.
In achieving these two qualifications, Lubna fulfilled her childhood dreams of not only becoming a good English teacher, but also managing and English language centre.
"My studies in Australia improved my personel skills as a linguist and helped me achieve my position as Director of ITS Language Centre for 3 periodes starting from its establishment. The centre has successfully become a centre of excellence – I was proud to be recognized as a recipient of the Distinguished Australian Alumni Award in 2009," Lubna smiled.
"When I resigned from my position at ITS, I established Paramount Language and Training Centre, a private centre geared toward the needy children in Surabaya," Lubna continued. "I wanted to make my life useful by sharing my experience and skills, and transferring my knowledge to others – in any position."
While in Australia, Lubna joined the Indonesian-Australian Association, which gave her many opportunities to interact with Australian families, and to learn more about Australian culture and traditions.
"I first applied for a scholarship because I wanted to know and understand other countries, especially those who speak English as their national language," Lubna explained.
"I had a desire to learn about their cultures, and at the same time improve my own educational qualifications."
Lubna, who has also been awarded scholarships from the British Council to study in the United Kingdom and from France for a course on English Language Training (ELT) management, believes that success in life can be attributed to three factors.
""If you can contribute meaningfully to your family, to your studies and to your job, you can certainly consider yourself to be a successful person."
Share this article on:
Related Article

Back to Top