31 May 2018
Nur Asyik Hidayatullah develops app to monitor toxic gas alert for volcanic eruption
Indonesians have adapted well to living with volcanoes, given that the country is part of the Pacific Ring of Fire with active volcanoes dotted across some of Indonesia's biggest islands including densely-populated Java.
To prepare communities for a potential volcanic eruption, levels of carbon monoxide (CO) and carbon dioxide gases (CO2) are monitored manually and conducted in response to increased volcanic activities.
During a trip to Mount Merapi and Mount Kelud—two of Java's most active volcanoes—Australia Awards alumnus Nur Asyik Hidayatullah realised there was no system that could monitor volcanic gases that used real time data, was portable for volcano monitoring post staff to carry and with results easily accessible to the public. Keeping tabs on volcanoes is vital given the fact that the archipelago has nearly 130 active volcanoes, more than any other country.
"So, I came up with this idea to develop an application to continously detect volcanic gases activities and send the data real time to our server. We put the data on a website, which is open for the public to access," said the 2011 graduate of Master in Electrical and Electronic Engineering of Melbourne's Victoria University.
Last year he submitted his idea to the Alumni Grant Scheme (AGS), a seed funding from the Australian government to help him implement the project. Nur, an electrical engineering lecturer at Politeknik Negeri Madiun (PNM) in East Java, and his team of fellow lecturers and alumnus of PNM—Dirvi Eko Juliando, Ardi Catur Kurniawan, Yohan Intan Kusuma and Kholis Nur Faizin— then developed the application's prototype.
"We thought this idea fit into the requirements. The concept we pitched was value for money but impactful. We were eventually selected as a recipient and we developed the system using the funds we received from the grant," Nur said.
The application system called Volcanic Gas Online Monitoring System is based on Internet of Things (VIOT), and it comprises of two detectors connected to a wireless network which sends real time data to a server.
With a permit from the Center for Volcanology and Geological Hazard Mitigation, Nur and his team installed two sensory nodes in Mount Kelud for a trial run. The volcano is a popular hiking spot for mountaineers, and Nur though it was necessary to have an early warning system to detect CO and CO2 gases in the volcano. The gases are hazardous but transparent and odorless, and mountaineers may not realise that they could be inhaling the toxic gas. Mount Kelud last erupted in 2014, causing volcanic ash drift across Java island affecting more than 200,000 people in the surrounding areas.
"It wasn't easy to hike up the mountain carrying the 15-kilogram devices. But we eventually managed to install them in two spots on the volcano, at the mouth of the crater and another one about 50 meters above the crater," Nur said.
The two nodes detect CO and CO2 activity and transmit the data every five minutes to the website. The data generates a green-colored notification if the gases are at a safe level and, when the gases hit 400 parts per million level, the notification will turn red to warn that the gas level is dangerous. Since the nodes were installed on Mount Kelud the CO and CO2 gases have fluctuated between 100 to 120 parts per million, still within a safe level.
With the prototype working well, Nur and his team are planning to develop it to detect gas activities in Mount Merapi and Dieng Plateau, a caldera complex in Central Java which, according to Nur, has the highest volcanic gas emission in Java.
"What makes our application valuable is that it could serve as an early warning system and to analyse a volcano's activity on daily, weekly, monthly or even annual basis, based of the gases its crater emits."
"If the application shows an increasing level of gas activity, it means the volcanic activity is also increasing, and we can use this data to mitigate a potentially catastrophic volcanic eruption," Nur said.
He said the application could also be developed further by adding more sensors such as seismic activity and temperature measurement to mitigate other threats including potentially deadly landslides and falling rocky ash that can be triggered by volcanic eruptions.
Apart from the application development, Nur aims the research finding from the project could be shared through an international journal publication, indexed in Scopus – the world's largest research abstract and citation database, in the near future. He added there is an exponential potential for a research collaboration with Australia to enhance its communication system from single point to multiple points, and from a single sensor to multiple sensors.
Nur reiterated that the AGS project helps him to do meaningful deeds and make a positive impact to local communities in the surrounding areas. "It's a great opportunity to exchange my best practice knowledge, exchange information with my peers and stay abreast of the latest knowledge and issue."
Are you an Australia Awards alumnus who is keen to create your own impact and apply your studies to the real world? Send your proposals for the Alumni Grant Scheme Round 2 2018 before 28 June 2018.
For more information and the application form, please visit: https://www.australiaawardsindonesia.org/content/169/15/alumni-grant-scheme?sub=true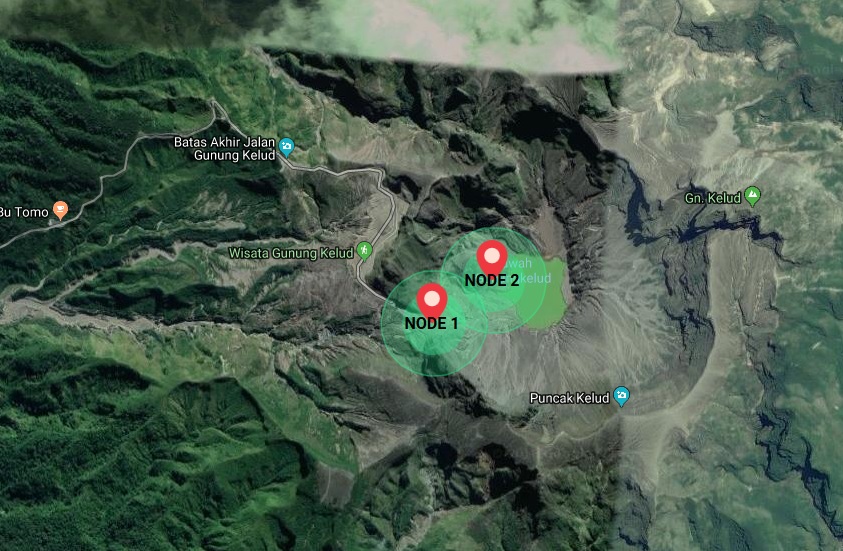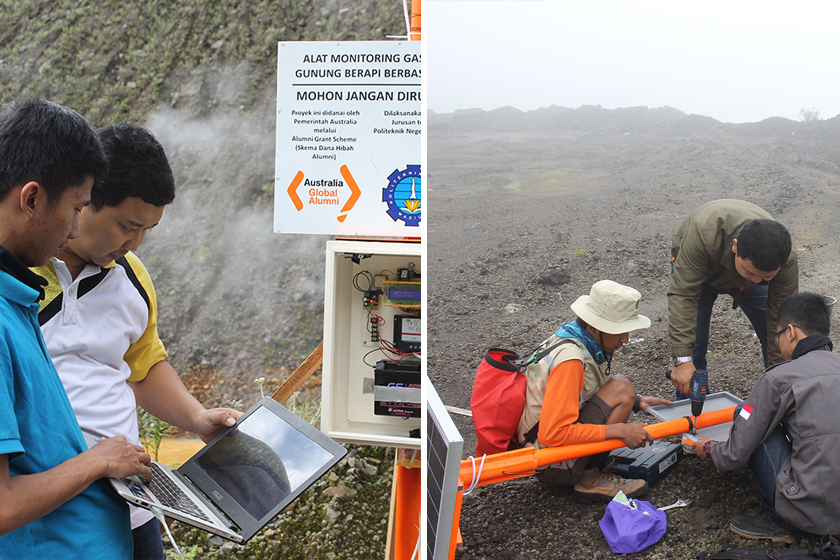 Share this article on:
Related Article

Back to Top