13 Mar 2019
Bringing Indonesian artisans to the international stage through fashion
Fashion enthusiasts planning to attend the upcoming Fashion Nation event in Jakarta will be in for a treat. On 22 March 2019, respected Indonesian fashion house PURANA will be showcasing its collaboration with Australian painter, sculptor and author Geoff Todd, who was recently appointed to the Order of Australia for his significant service to the visual arts.
The founder, Commissioner and Creative Director of PURANA, Nonita Purnamaningdyah—or Nonita Respati, as she prefers to be called—is ecstatic about the opportunity. "Geoff has an emotional connection to Indonesia. He creates works inspired by Indonesian women and children and his work has been showcased in several countries. He's also illustrated for a book on Diponegoro, and painted a series of works inspired by the Rama and Shinta lore."
"To me, any effort to showcase Indonesia to the international platform needs to be appreciated," Nonita said. In her effort to push Indonesian heritage to the international scene, Nonita used the knowledge and networks she gained during the International Business Readiness in the Fashion and Textiles Sector short course delivered by Queensland University of Technology, funded by the Australian Government's Australia Awards.
"I learned what cutting, styling, items, and materials would sell, and so this collaboration with Geoff Todd could directly be realised into merchandise that hopefully would prove commercial locally, regionally, or globally," Nonita elaborated.
The work with Geoff Todd isn't the only collaboration that came out of the short course. Inspired by The Social Outfit, where designers minimise waste material by sending it to them to create a completely new piece of fashion items, PURANA is making the effort to create sustainability in each of its garment productions. "We are collaborating with a local bag maker, Threadapeutic, who use our waste material to create bags and scarves and sell at our store. The label is named "PURANA X Threadapeutic", with a special tag that tells the story," Nonita enthused.
PURANA is also collaborating with the Humbang Shibori Foundation, which consists of multiple tribes around Lake Toba, North Sumatera, the largest lake in Indonesia. "The foundation produces intricate shibori, or tie-dyes, using only natural fibers and dyes. The collaboration has been ongoing for a season from October 2018 and will last until April 2019," Nonita further explained.
For Jakarta Fashion Week 2019, PURANA has collaborated with fellow short course participant Uma Hapsari (Amazara), with further collaboration in the works for a line of shoes for Fall/Winter 2019, as well as PURANA's upcoming second line, Studio PURANA, which will launch this year utilizing the e-commerce platform, providing a more affordable option for young adults.
PURANA is also currently producing its uniform designs at a cut, make and trim (CMT) convection company owned by Alvin Tirtadharma, and producing its textile designs at a textile company owned by Jessica Arya—both also alumni of the short course.
Showcasing the Indonesian heritage is something that PURANA has set out to do since its conception in 2008. Nonita was inspired to pursue Indonesian heritage as PURANA's main design focus, having grown up in a very traditional Javanese family and having been exposed to her family-owned batik workshop.
Deriving its name as a play on Nonita's surname and from the Sanskrit word for "old scripture", PURANA highlights a modern-ethnic flavour and reflects a commitment to local wisdom using traditional fabrics handmade by local artisans.
As the Creative Director, Nonita experiments with traditional batik techniques, hand-weaving, tie-dyeing, modern geometrical motifs, striking colour combinations and modern cuts to create unique ready-to-wear pieces.
PURANA's aesthetics has proven popular. It started with only one studio integrated into a workshop in Jakarta, with annual participation in the highly anticipated Jakarta Fashion Week, releasing two major collections annually alongside mini collections following major national holidays.
By 2018, PURANA has expanded to two flagship stores in Jakarta and Yogyakarta, as well as eight consignment stores in Bali and employs 20 staff and several artisans from Bali, Yogyakarta, Pekalongan, and Bayat (Klaten Regency, Central Java). Aside from fashion shows and its flagship stores, PURANA has also entered the wholesale market, designing and producing uniforms, bedding sets, and kimonos using custom patterns for hotels and corporates.
PURANA has also expanded its reach internationally, participating in the Los Angeles Fashion Week in September 2016 and Hong Kong Fashion Week in July 2017, and a recent two-month showcase and retail experience in Seibu, Tokyo, under Rukuka. PURANA was also able to showcase their line at multibrand boutiques in Los Angeles and Kuwait, who act as its wholeseller.
PURANA was selected as one of the mentees in the Women Investment Series — Women in Global Business Indonesia (WISE—WIGBI) Mentoring Program conducted by the Australian Trade and Investment Commission and Commonwealth Bank Indonesia in 2017. In late 2018, PURANA was also selected by a panel of fashion curators under BEKRAF, the Indonesian Creative Economy Agency, to participate at a pop-up store in Singapore in late 2018.
Recalling her International Business Readiness in the Fashion and Textiles Sector short course experience, Nonita remarks, "Always be open and ready for international market. Always be flexible, sensitive, and adaptive on global market variety."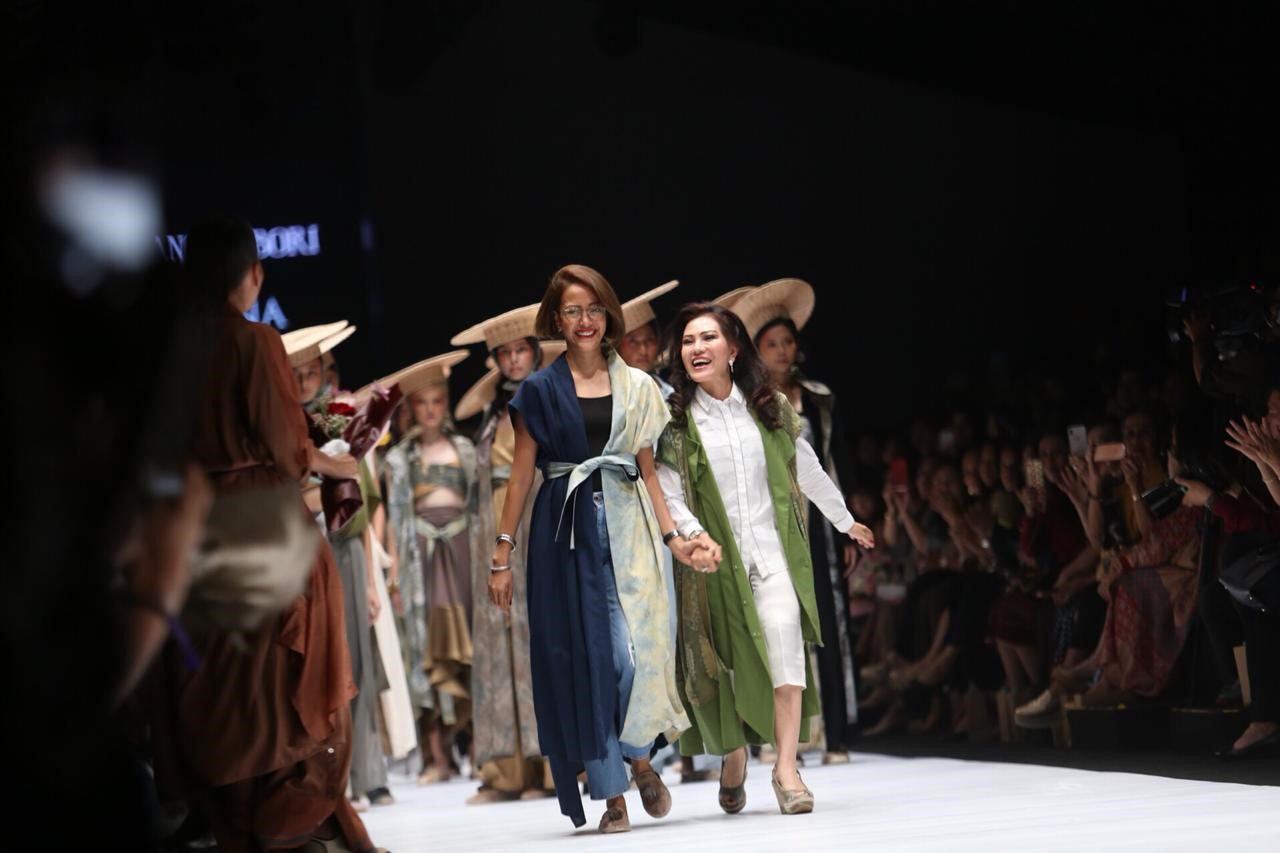 Share this article on:
Related Article

Back to Top