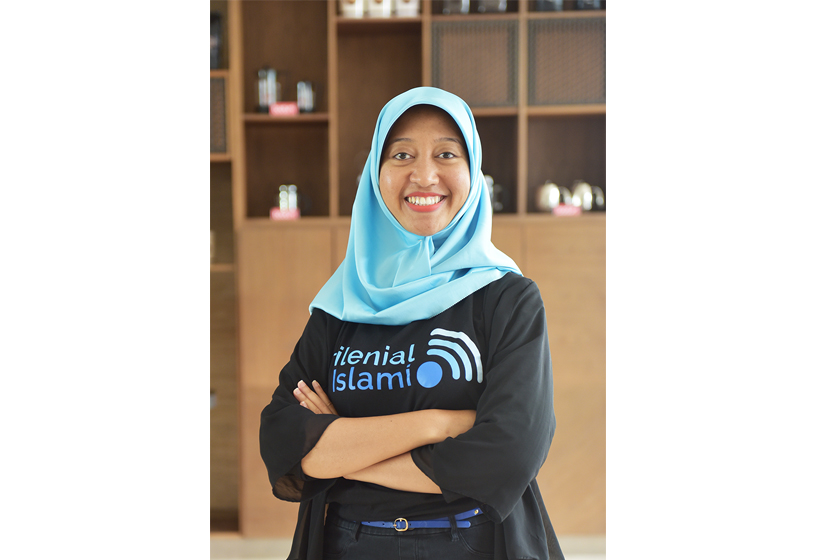 23 May 2019
Interfaith dialogue: promoting peace and tolerance
Not many would pass up on the opportunity to work for the likes of Procter & Gamble, Boston Consulting Group and Google to fight for the cause they believe in. Meet Ayu Kartika Dewi, co-founder of SabangMerauke, a student exchange program initiative fostering tolerance, and Milenial Islami, a program fostering peaceful Islamic values.
Ayu's passion to promote tolerance is also reflected in her current position as Managing Director at Indika Foundation, a social venture capitalist foundation which commits itself to supporting programs and organisations who focus on character education and peace.
There were 160 incidents and 202 cases of violation of religious freedom across the 34 provinces of Indonesia in 2018, according to Setara Institute, a think tank focused on democracy and peace in Indonesia. The use of religious narrative in Indonesian politics has also increased during recent elections.
"I was deeply concerned by the use of religious narrative in politics. This concern led me to decide to join Indika Foundation—and therefore declining Google's offer—so that I can dedicate my life to promoting peace in Indonesia," Ayu said.
Always looking to learn from others, in 2018 Ayu applied for and was awarded an Australia Awards short-term scholarship to participate in the Leadership Development for Senior Multi-faith Women Leaders two-week short course held at Deakin University in Melbourne, as part of the Australian Government's Australia Awards scholarships program.
The opportunity to tap into the diverse mindset of these women leaders prompted Ayu to interview the short course participants and lecturers, an idea that was supported by the other short course alumni. Together they named themselves Pelita, short for Perempuan Lintas Agama (Women Across Religions), but which is also a play on the Indonesian word for 'oil lamp', a source of light. Pelita's motto reflects its philosophy: "Enlightening the Soul, Nurturing Tolerance".
"These are some of the most progressive religious women leaders in Indonesia—remarkable women who wield influence within their communities. I wanted to document their thoughts," Ayu said of Pelita's YouTube channel, Pelita Damai, or Light of Peace. "We could learn to listen and be respectful, even if we don't agree with other's beliefs, opinions, or choices."
Forging opportunities for interfaith dialogue is a key component of Ayu's fight for tolerance. As her short course project, she presented Milenial Islami's social media competition program, which encourages millennials to appreciate diversity through essays, photos, comics, memes, animation videos, vlogs and short videos. Finalists had the opportunity to participate in workshops held in Jakarta.
"The knowledge I gained during the Australia Awards short course influenced me to structure a more efficient workshop curriculum," Ayu said. Ayu also reached out to her fellow short course alumni for mentor suggestions for the workshops, which not only provided technical training, but also interfaith dialogue.
Ask Me Anything was one such popular open dialogue, where participants can ask a guest speaker anything about their background and religion. "The only stipulation is that Ask Me Anything not become a platform for debate," Ayu, who obtained a Master of Business Administration degree from Duke University under a Fulbright scholarship and Keller scholarship, said.

Having gained from the short course in Australia, Ayu jumped at the chance when asked to share her experience for the 2019 cohort of the short course. During the Q&A session, one of the 2019 cohort participant asked what marked the turning point for Ayu to fight for tolerance.
Back in 2010, Ayu had decided to resign from her position as Manager of Consumer Insight for Pampers Asia at Procter & Gamble to join Indonesia Mengajar, a program that recruits and trains select volunteers to teach across Indonesia for a year. Ayu was assigned to teach at a remote island in North Maluku.
Ten years earlier, a riot had broken out between Muslims and Christians in the area, and as a security measure, the government segregated the villages. "As a result, they had stopped talking to each other, and the children growing up never met anyone from the other side of the fence," Ayu said. The preconceived notion these children had of each other raised Ayu's concern. "This is not healthy," she thought.
In 2012, Ayu co-founded SabangMerauke, a student exchange program that pairs students with host families who are of a different religion and ethnicity across Indonesia. "This is so that they will experience diversity and shatter stereotypes," Ayu explained. SabangMerauke's name itself is an Indonesian phrase that reflects the span of the archipelago, from Sabang to Merauke.
One Muslim SabangMerauke student alumnus expressed how he had learned to prioritise kindness as a social being. "One of the ways I learned that was when I visited a Sikh temple and shared a meal with those of Sikh faith. They treated guests who were of a different faith very kindly."
Another student alumnus, a Christian Protestant, visited the Istiqlal grand mosque. "The fact that the first mosque I've ever visited was designed by a Protestant, Frederich Silaban, convinced me that differences are not barriers to collaboration. Istiqlal is a concrete example of that collaboration."
Some host families continue to participate each year. A child of a Hindu host family remarked, "After participating in the SabangMerauke program, our family have grown even more enthusiastic in getting to know people of differing ethnic, religious, and cultural backgrounds."
"These children only need to meet up with each other to open a dialogue and to break the preconceived notion and just be children," Ayu said.
To date, SabangMerauke has involved more than 800 volunteers, 90 students, 90 mentors, and 270 host family members across multitudes of ethnicities and religions across Indonesia. SabangMerauke has also been covered by multiple national media such as CNN Indonesia, Kick Andy, Mata Najwa, as well as international media such as The Straits Times, Al Jazeera English, and CNN.
Ever humble, one of the points Ayu made when she shared her short course experience was not to be discouraged by one's perceived lack of experience. "When I went through the list of fellow participants and their resumés, I felt that I wasn't worthy of joining them on this journey. Milenial Islami was barely a year old at the time, compared to the rich history of the other participants' organisations," Ayu recalled.

"What I've learned, however, is that you shouldn't let that deter you," Ayu encouraged. "Look at it from another perspective. It is an opportunity to learn and grow from others' experience."
It is Ayu's hope that her efforts to promote interfaith dialogue will also foster the opportunity for those from different religious and ethnic backgrounds to learn from each other, and lead to a more tolerant and peaceful Indonesia.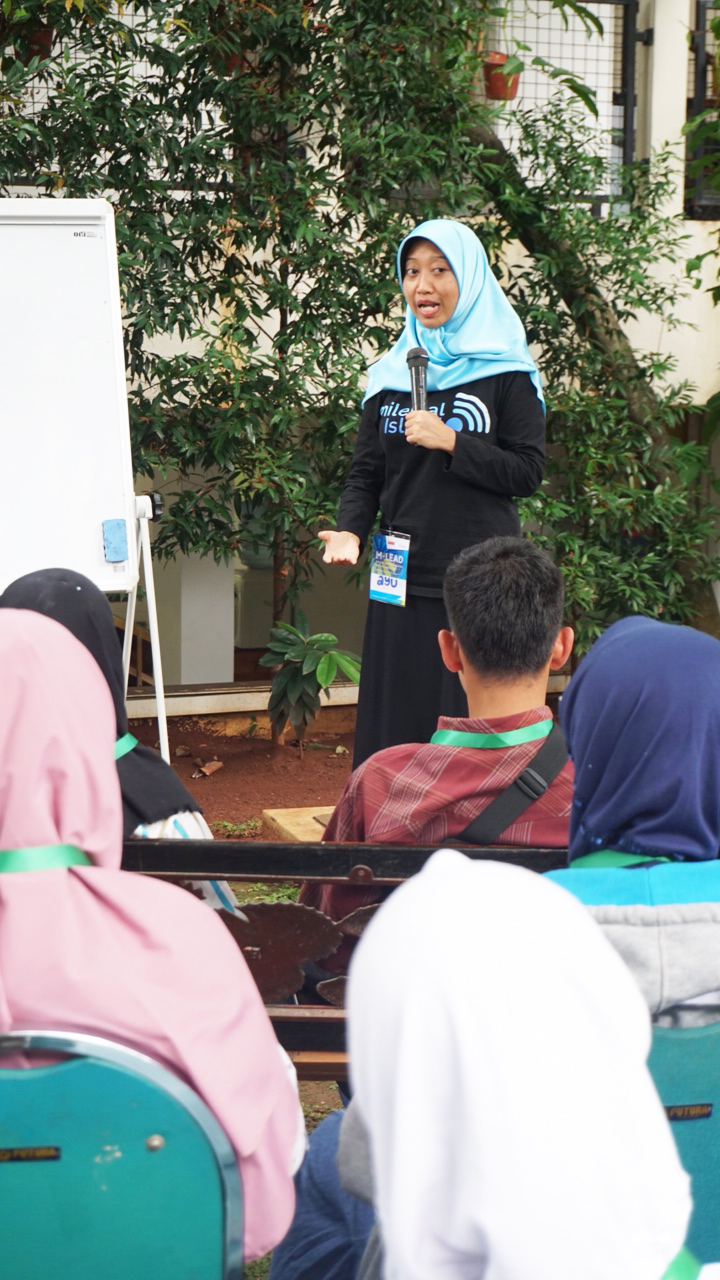 Share this article on:
Related Article

Back to Top