Applications Open for the Australia Awards Postgraduate Scholarships
Applications Open for the Australia Awards Postgraduate Scholarships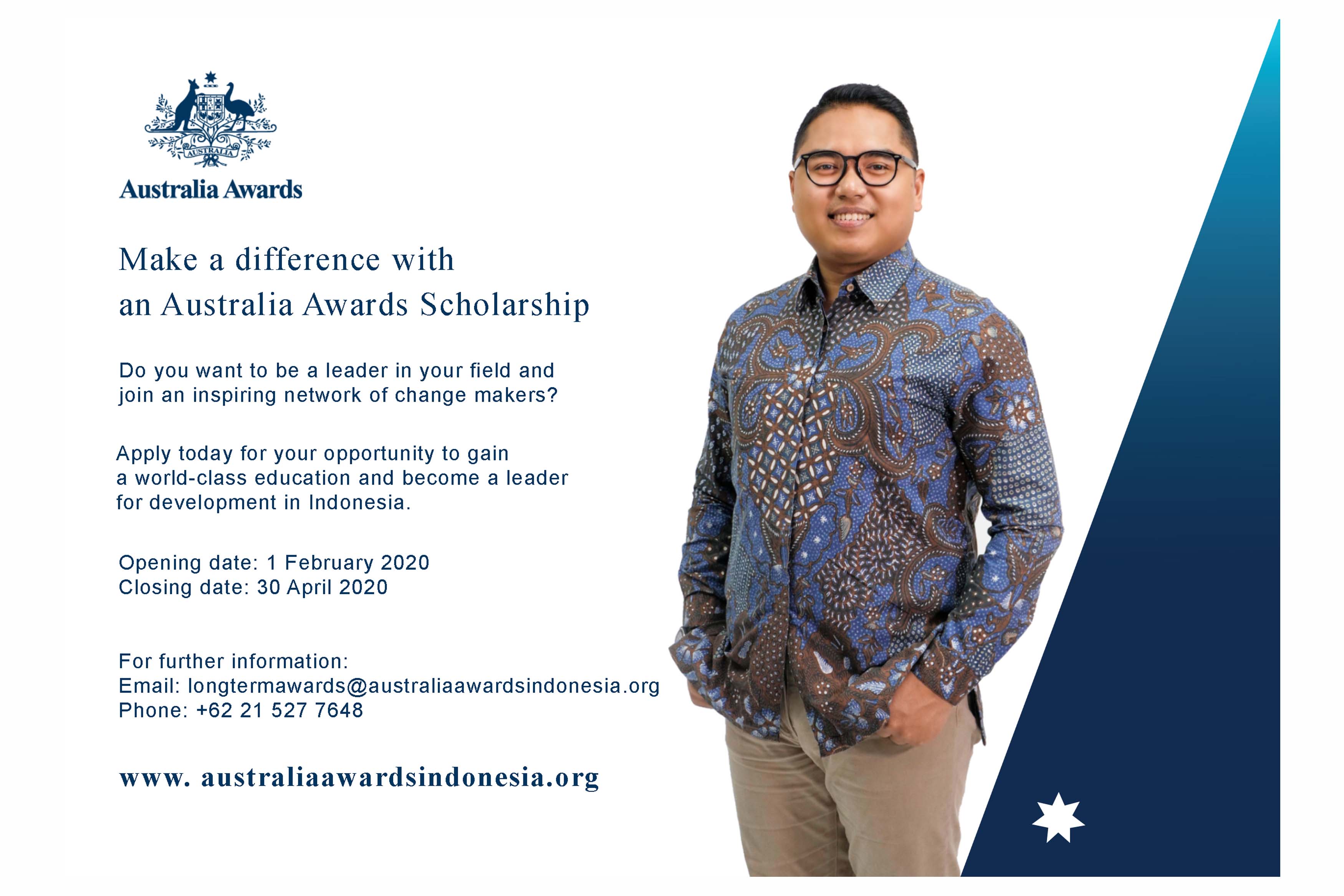 Do you want to be a leader in your field and join an inspiring network of changemakers? Apply today for the Australia Awards Postgraduate Scholarships and gain a world-class education and become a leader for development. The applications open on 1 February 2020 and close on 30 April 2020.
The Australia Awards Postgraduate Scholarships (Long Term Awards) are prestigious international scholarships that provide you with high-quality educational experiences at world-class universities in Australia. The Scholarships are targeting Indonesians with the greatest potential to drive development in a range of sectors including economic growth, infrastructure, education, health, and governance.
The followings are two steps to apply for the Australia Awards Postgraduate Scholarships:
1. All applicants are required to apply online at OASIS website. Please read OASIS user guide for applicants to get more information about the OASIS.

2. After applying at the OASIS website, applicants must also complete an Additional Information for Online Application.
For further information about online application, please click here.
The best and the brightest candidates will be selected on the basis of academic achievement, leadership qualities, English skills and their potential to contribute to development in Indonesia.
If you have any questions regarding the applications, please contact the Australia Awards in Indonesia office via: