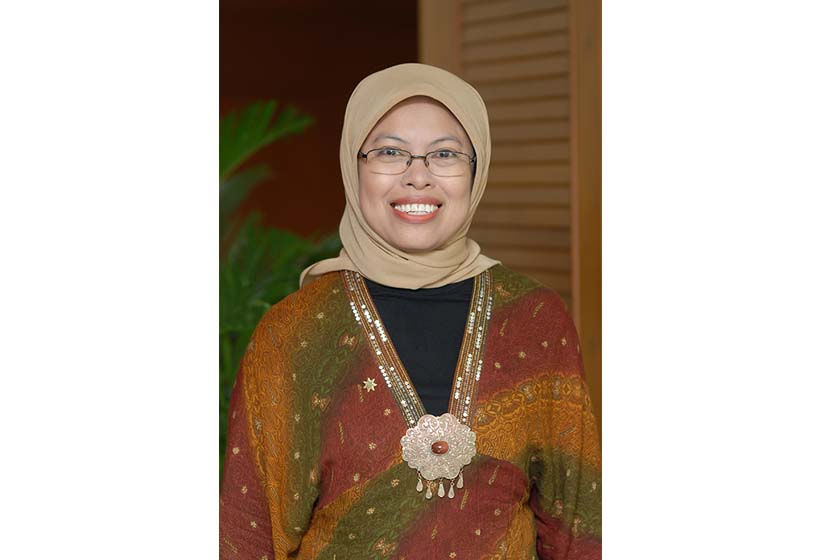 25 Apr 2016
Netty Muharni Strives for Progress
The devastating 2004 Asian tsunami left an indelible mark on Australia Awards alumnus Netty Muharni. Once Netty resolved and moved forward, she made a promise to herself to help people that were less fortunate and had suffered more than she had.
"I was involved in rehabilitation and reconstruction programs, formally and informally," she said. "There were so many challenges on the ground. I thought that pursuing a higher degree might help me contribute better."
Since then, her determination to always progress is admirable. She received numerous awards both in Indonesia and Australia. Netty had previously achieved her undergraduate degree from the Chemical Engineering Department, Engineering Faculty, at Universitas Syiah Kuala, Banda Aceh.
Netty, now is the Deputy Assistant for Regional and Sub-Regional Economic Cooperation in Indonesia's Coordinating Ministry for the Economy, completed her Master of Urban and Regional Planning at Curtin University of Technology in 2007.
In February 2008, Netty was honoured with two awards at the annual award ceremony by the School of Built Environment, Art and Design, Curtin University of Technology.
The first award was the Planning Institute of Australia (WA Division) Prize for the student with the highest academic achievement in the Master of Urban and Regional Planning Course. The second, the Australian Association of Planning Consultants (WA) Award for the best planning project (dissertation) in all Urban and Regional Planning Courses.
Also during her time at Curtin, Netty served as an inspirational ambassador for Indonesia. In Australia, as an Australian Government scholar, she felt very much at home in Perth.
"Perhaps it is because Perth recognises the needs of minority groups," she suggested. "While I was there I made a number of good friends – Australian friends I still have who were and are willing to share their experience and thoughts with me."
While in Perth, Netty had the opportunity to work on a contract basis for two months in a council office in Perth during her semester break.
"That enabled me to understand the governance system in Australia, and showed me that we have much work to do to improve in that area in Indonesia."
She also led the Promotion Division in the Aceh Investment Coordination Board where she successfully worked with Australian investors in cattle and fishing, thus weaving stronger ties between Australia and Indonesia. Her achievements led to recognition as a recipient of the Curtin University Distinguished International Alumni Award in November 2014.
Her contribution to the development of Indonesia which supported by Government of Australia scholarship alumni continues to date. She has been an active member of Alumni Reference Group (ARG) in Business and Investment climate cluster.
She tells potential Australia Awards applicants to "Go for it."
She also encourages Australia Awards scholars to try to establish more contact with Australian people, apart from their lecturers and fellow students.
"It is a worthy experience that will change your whole life. You will be in a very supportive learning environment, so you will get the most from your study. You will also have friends from different cultures that will enhance your personality."
"Apply what you've learned and experienced into your work. Awards are meaningless without making a real contribution in practice afterwards," smiled Netty.
She has certainly taken her words to heart and contributed back to Indonesia.
Share this article on:
Related Article

Back to Top