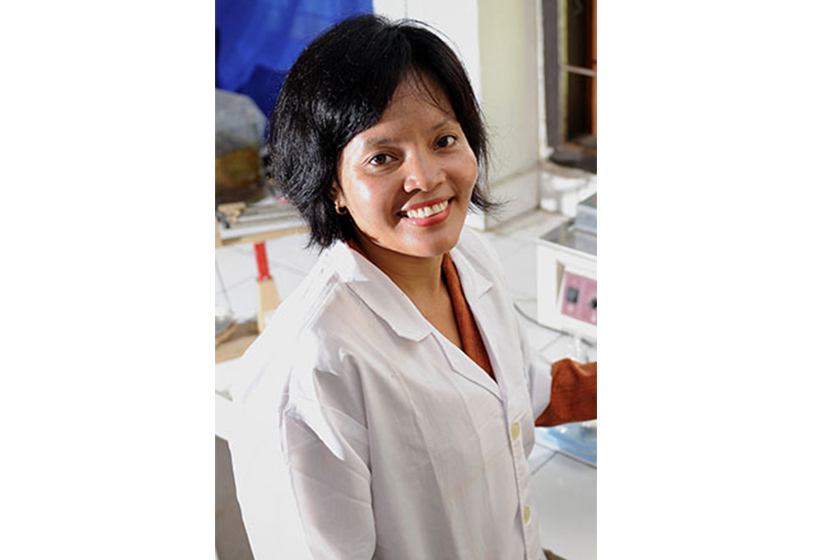 29 Mar 2016
Molecular Biologist Recalls Tremendous Support during a Sorrowful Time
To Alice Yuniaty, her years at the University of Queensland will forever be imprinted in her memory. She arrived in 2000 to begin her PhD studies in Cellular Biology specializing in Plant Molecular Biology under an Australia Awards Scholarship. Alice was eager to start the research and dived headlong into her studies.
Alice came to realize that there was a lot more she had to learn and worked on improving communication with her supervisor and fellow PhD candidates. These were relationships which would prove so valuable to Alice during her personal sorrow in the following years.
"In 2001, my husband and I found out we were pregnant. We had been trying to conceive since we married in 1998, and to be blessed with a pregnancy during the early years of my thesis was as if I was conceiving two children," Alice recalled.
Unfortunately, it wasn't to be. Late in 2001, Alice miscarried. The couple were devastated. "I threw myself into my research. I had lost one child, I didn't want to lose the other thing that I held precious – my doctoral studies," Alice said quietly.
Alice was profoundly grateful for the counselling support made available at the University of Queensland recalling how it had helped them both survive that particularly difficult time in their lives.
When her Alice became pregnant again in 2004, Alice and her husband were both concerned whether the pregnancy would make it to full-term. However, Alice recalled how her supervisor and fellow PhD candidates lent their support. Alice explained that they knew of her previous miscarriage and gladly offered to help her arrange her academic schedule so as not to tax her strength and endanger the pregnancy.
Forever indebted to the University of Queensland during their Australian Development Scholarship experience, Alice and her husband named their newborn 'Unique', taken from 'University' and 'Queensland'.
The education Alice received at the University of Queensland paved the way for her involvement in epigenetic research in various fields. "Epigenetics is defined as a change in genetic expression that is not caused by alteration in the basal structure of DNA," Alice explained. Her work has since contributed to local research in the banana growing industry by establishing better quality produce as well as improving research on female DNA methylation.
There is a beautiful ending – or rather – beginning to Alice's story. The lecturer at the Faculty of Biology, Universitas Jenderal Soedirman, Purwokerto, is now a proud mother of three.
Share this article on:
Related Article

Back to Top