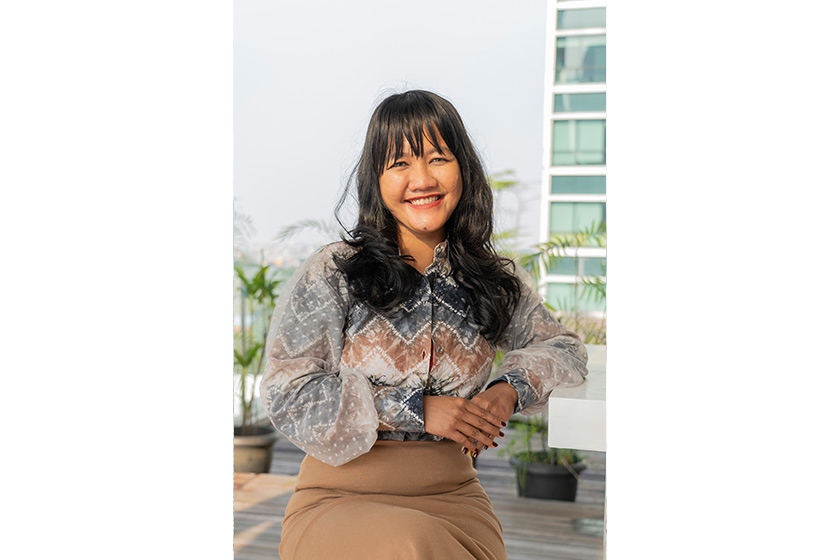 09 Nov 2022
Urban Lotus: Community-led Waste Management
Project leader: Kesuma Anugerah Yanti
Level of education and university: Non Degree, Australia Indonesia Youth Exchange Program 2021
Collaborating Organisations: Urban Lotus and local community
Project Location: Sungai Jingah RT 14, Banjarmasin, South Kalimantan, Indonesia
Activity Type: Community development activities
Sector: Waste management, Water and Sanitation, Environment
Project Rationale:
Sungai Jingah is located north of Banjarmasin City, more precisely at the confluence of the Martapura River and the Andai River. This area is a suburban area. Along the banks of the river, there are densely populated settlements with an average population density of 8,144 people per km2 (BPS, 2021).
The population in the Sungai Jingah is growing significantly and rapid urbanisation is having a negative impact on the river. This happens because many of the residents already have large families which increases the intensity of river water use. The total area of the Sungai Jingah is 1.52 km2 (BPS, 2021).
RT 14 is inhabited by about 75 households with a total population of around 273 people. RT 14 is an area with a high poverty category (55%) in Sungai Jingah Village.
Although Sungai Jingah has a climate program (Proklim), RT 14 has not yet entered the intervention area. RT 14 has received less attention in the realm of development planning than other areas in Sungai Jingah Village, even though it is located in an area with sufficient potential due to its visibility. This makes RT 14 an attractive area for community and environmental-based program development.
Waste Management Issues and Lack of Awareness: Residents along the river bank usually throw their household waste into the river. This is influenced by the landscape, with the houses backing on to the river so that residents do not pay much attention to the cleanliness and beauty of their backyard. The habits of previous residents also gave rise to the assumption that when garbage is thrown into the river, the garbage will dissolve by itself without thinking about the impact that will occur on the river itself.
Flood Prone: Located on the river bank, the community of RT 14 Sungai Jingah is very vulnerable and prone to flooding. This was proven when in 2021, several houses here were flooded and residents had to evacuate. Based on our research, around 21 households had to evacuate to the public space area near their settlement.
Project Beneficiaries:
The beneficiaries of the Urban Lotus: Riverfront Project are the community that lives on the riverbank area of Sungai Jingah. We will focus on RT 14 in Sungai Jingah, inhabited by about 75 households with a total population of around 273 people. RT 14 is an area with a high poverty category (55%) in Sungai Jingah. We will ensure that everyone has the right to be involved in every urban development process, including marginalised people, by using a participatory approach and collaborative action. The project will involve men and women, elders and youths, and people with disabilities. The project also has power and gender-balanced activities by inviting the community leaders, as well as the stakeholders around the area. Furthermore, we aim to invite youth volunteers outside of the area to be involved in this project implementation.
Priority Development Area:
Economic Recovery
Link with Australian organisation:
Not available
Share this article on:
Related Project Profiles

Back to Top