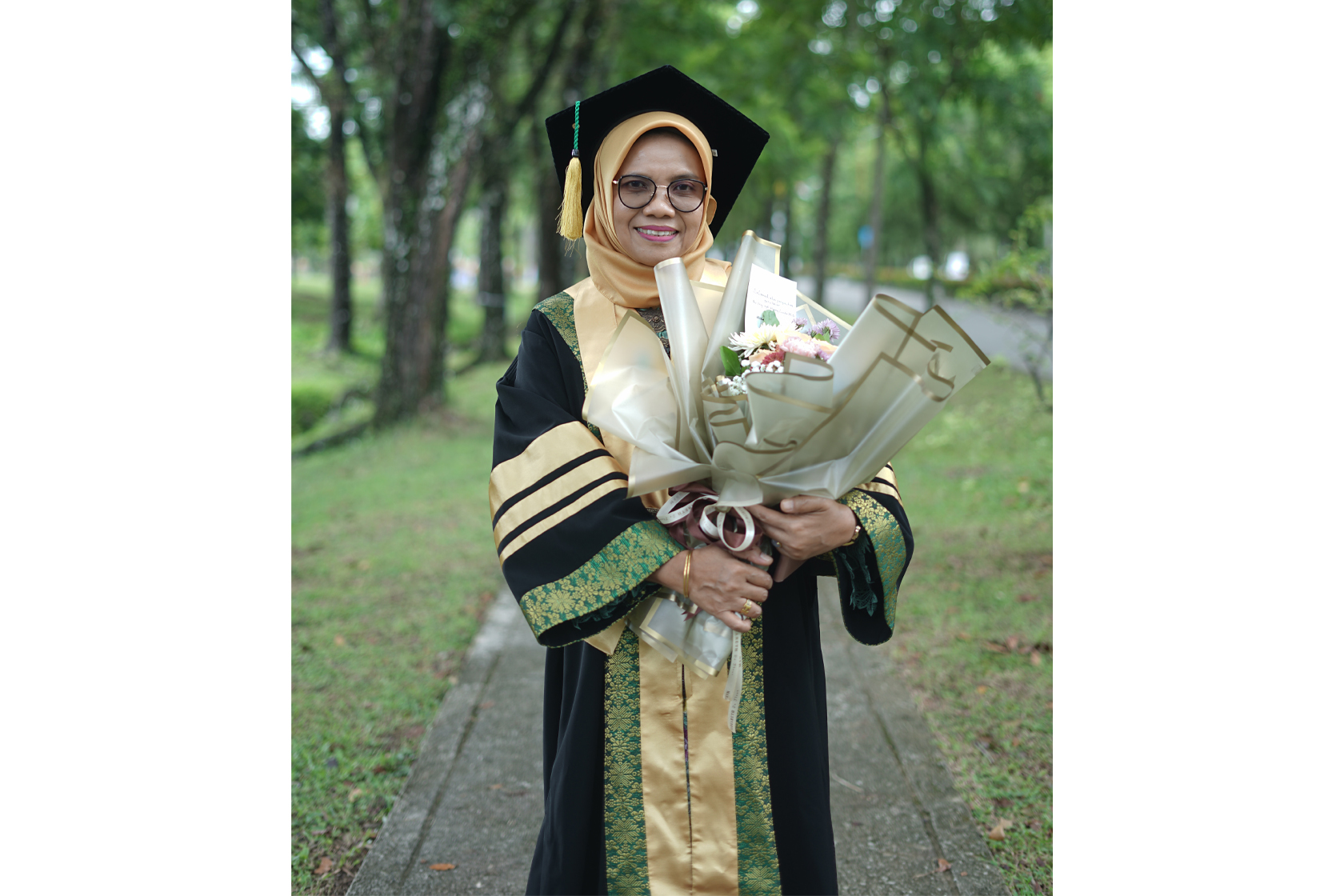 21 Jun 2022
Prof Dr Henny Lucida: Equipping the Next Generation of Pharmacists to Help Prevent Drug Abuse
Australia Awards alumna Professor Dr Henny Lucida is giving future pharmacists the knowledge and communication tools to help prevent drug dependency and abuse in the community.
As a lecturer at the Faculty of Pharmacy at Universitas Andalas, Padang, West Sumatra, Prof Henny teaches pharmacokinetics, the study of how the body interacts with a drug throughout its journey through the body.
The field offers pharmacists valuable insights to advise patients and fellow health professionals on the most effective and responsible way to use medicines.
In addition, Prof Henny lectures in chemical kinetics, and designs curriculum and teaching methods that encourage students to develop higher-order thinking and communication skills.
"These skills will help the students carry out their responsibility as pharmacists to ensure other health professionals understand the pharmacokinetics of drugs and minimise adverse drug reactions and to prevent drug addiction and tolerance," said Prof Henny, who is also the Head of the Institute of Education Development and Quality Assurance.
"The students also need to be cognizant of which information to share with patients, to avoid paranoia of drug use, causing patients to refuse necessary medication."
Her holistic approach to education was inspired by her experience at Curtin University, where she obtained her PhD in Pharmacy from the School of Pharmacy and Biomedical Sciences (at the time School of Pharmacy) in 1998, under an Australia Awards Scholarship, funded by the Australian Government.
Prof Henny had been invited to participate in a research conducted by a PhD student at the School of Education. Prof Henny and her supervisor were asked what their goals were for her studies.
"My supervisor's response was for me to become an independent thinker. That left such an impression on me," remarked Prof Henny, who also noted that similar class research is now implemented as a strategy to fulfil the key performance indicators required by the Indonesian Ministry of Education.
When she returned to Indonesia, Prof Henny worked together with Radjuddin Dahlan, her former lecturer at the Faculty of Pharmacy, Universitas Andalas, to develop more applicable class and practicum materials.
It brought things full circle. It was the late Radjuddin who first introduced pharmacokinetics into Universitas Andalas' curriculum upon completing his master's in pharmacy at Curtin University—at the time Western Australian Institute of Technology—under the Colombo Plan, the precursor for Australia Awards Scholarships.
"Not only did he spark my interest in pharmacokinetics, he was also the one who advised me to study at Curtin University when I decided to further pursue my education," Prof Henny recalled fondly.
The foundation that Radjuddin and Prof Henny laid has allowed students at the Faculty of Pharmacy to study clinical pharmacokinetics through case-based learning in their sixth semester. Prof Henny presents patient cases from the post-graduate students she mentors, and explains them from a pharmacokinetics standpoint.
One such case study was on a medicine called phenytoin, an anticonvulsant drug used to treat seizures in conditions such as epilepsy. In the case study, it was given to a patient who suffered from a stroke. Students learned the drug has a narrow safe range between under-dosing and over-dosing, requiring caution when determining the right dosage for the patient.
"The undergraduate students learn to analyse cases and develop higher-order thinking skills that will enable them to tune in once they start working in pharmacies and hospitals," Prof Henny said.
"They also learn to understand the important role they play as pharmacists in disseminating pharmacokinetics information."
The case studies and class discussion format allow the students to become more comfortable with presenting, and build their confidence in communicating information to doctors and nurses.
The students are also encouraged to embrace technology. They are taught to research rather than memorise, and build their skills in finding relevant data from credible sources such as indexed journals, the Ministry of Health, or the National Agency of Drug and Food Control.
"It is about ensuring that the students become life-long learners instead of relying on memory, especially since pharmacokinetics is an ever-evolving field," Prof Henny explained.
Many of her former students now work in clinical pharmacies, where their knowledge of pharmacokinetics assists them to discuss with doctors and nurses why different people might react differently to the same medication. This assists them to administer the right dosage for efficacy while minimising risk of dependency, Prof Henny said.
"We all need to support each other across disciplines in order to eradicate drug abuse."
Share this article on:
Related Article

Back to Top