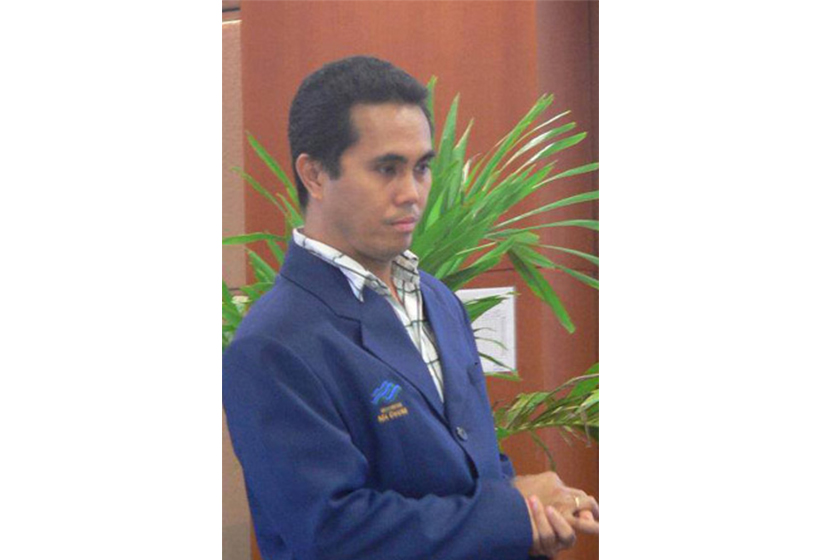 28 Mar 2016
A Heart for the Education in Eastern Indonesia and Fight Against Plagiarism
Sunday Alexander Theophilus Noya knew early on he wanted to improve on the education in East Indonesia. Due to his parents work, Sunday moved a lot when he was growing up and spent his elementary and middle school years in Seram Island, Maluku. "I saw firsthand the immense struggle my fellow schoolmates go through in order to gain education," Sunday reminisced. "Some of my friends had to walk barefoot tens of kilometers to reach school." The level of subjects taught was also below standard in these remote areas.
When he returned to major cities, Sunday brought his heart for the underprivileged with him. Sunday began teaching street kids living under bridges and the parks in Bogor, Sunday school children at his church in Manado and eventually serving as lecturer at a private university in Jayapura upon his the completion of his undergraduate degree in Engineering from Universitas Sam Ratulangi, Manado, North Sulawesi, in 2003.
In 2006, Sunday applied for and was granted an Australia Awards Scholarship to pursue a Master in Process Management at Curtin University of Technology. "The experience broadened my horizon. I came to appreciate the various perspectives different people could bring in regards to an issue," Sunday explained.
When Sunday returned to Indonesia in 2007, he also brought home a clearer viewpoint on plagiarism. "Most cases of plagiarism in the Indonesian education system are unintentional and due to not knowing the clear boundaries," Sunday explained. Sunday actively imparts what constitutes as plagiarism and holds activities involving students and academics to socialize the subject at Universitas Ma Chung, Malang, East Java, where he currently serves as Head of the Industrial Engineering Study Program at Universitas Ma Chung. He was also recently appointed as Head of the Quality Assurance Agency at the university.
.As for his heart for the education system in East Indonesia, "My dream was to teach full-time in East Indonesia, but when I returned from Australia struggled to find any such position there," Sunday reminisced. "I then decided that I could still contribute to Indonesia's education system in other cities," Sunday added.
That said, with the aid of a few of his friends, Sunday continues to make time to frequently visit East Indonesia as a visiting lecturer.
Share this article on:
Related Article

Back to Top