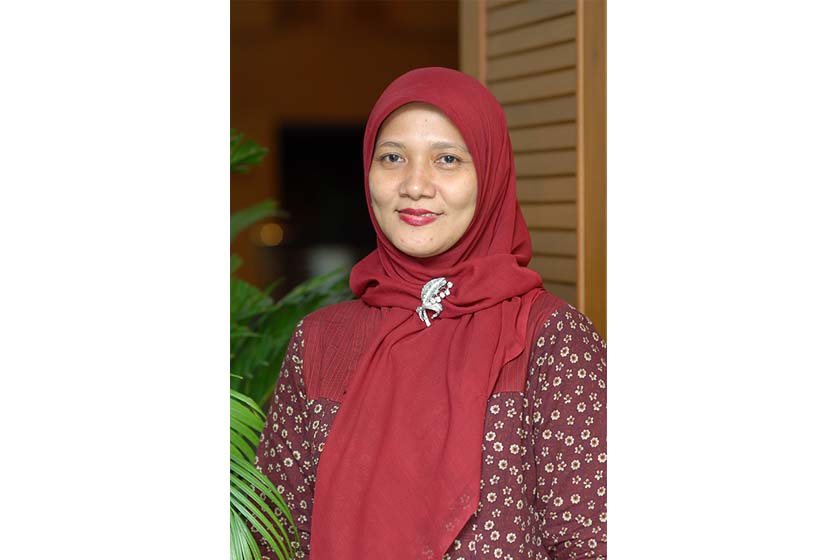 09 Mar 2016
Increasing Awareness on Intellectual Property Rights
Born in Surabaya, Mas Rahmah's early aptitude for drawing in a family of eight brothers and one sister almost led her to pursue a career as an architect.
"However, law seemed more interesting by the time I applied for my undergraduate degree, so that's the path I took," Rahmah reminisced. "I eventually completed my Bachelor of Law in Business Law program at Universitas Airlangga in Surabaya."
In 2007, Rahmah was granted an Australia Awards scholarship and travelled to Australia to commence her master's program in intellectual property law at Monash University.
"I was so impressed with Australia, particularly the safety and honesty, the different teaching and learning systems, the collegiate relationship between teachers and students, and the public facilities including public transport."
Rahmah then added, "Studying in Australia was a wonderful experience and built the practical skills of surviving and adapting in a foreign country."
Now a lecturer and researcher at the same university from which she earned her bachelor's degree, Rahmah has been teaching intellectual property, business law and investment law – including capital market law –since 1998. "Even so, though my expertise is in intellectual property, I am also interested in patent law and public health issues."
Rahma currently also serves as Secretary of Intellectual Property Centre of Universitas Airlangga –applying skills gained during her master's studies by disseminating intellectual property information to researchers/scientists and assisting those registering intellectual property rights such as patents, trademarks, and copyright.
Rahmah hopes that this would aid increase awareness on intellectual property rights in Indonesia, a crucial issue that is becoming increasingly urgent and relevant in this era of globalisation.
Share this article on:
Related Article

Back to Top