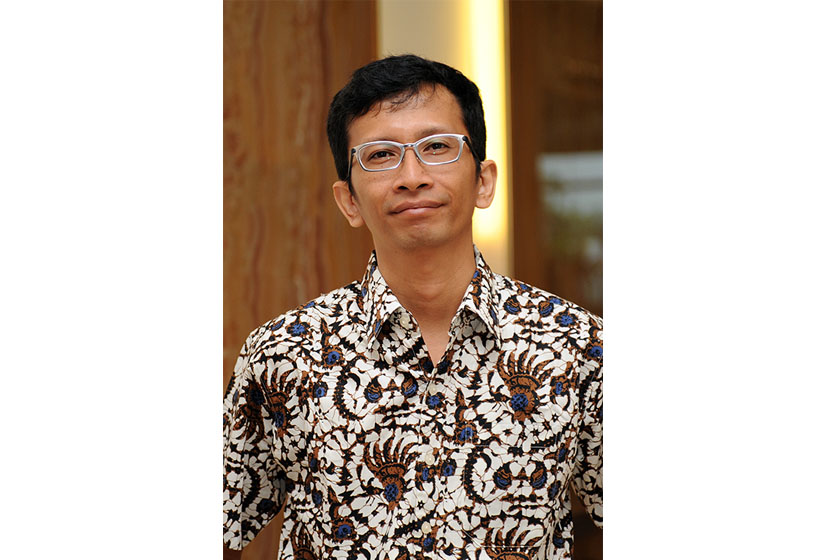 07 Mar 2016
The Little Fireman who Became an Educator with Modern Approach
Like many young boys all over the world, Samiaji Sarosa wanted to be a fireman when he grew up. That early dream did not last long once he was introduced to computers.
"From that point on, I knew I wanted to be involved in information technology," Samiaji chuckled.
Samiaji's first degree was completed at Universitas Atma Jaya Yogyakarta. He graduated with a Bachelor in Accounting.
"I then wanted to continue my studies in Australia, but I knew I could not afford it unless I was granted a scholarship."
In 2002, he successfully applied for an Australia Awards scholarship and departed for Australia – to return to Indonesia three years later with his Doctor of Philosophy in Computing Sciences degree.
"I really enjoyed my time at the University of Technology in Sydney," Samiaji smiled. "I learnt how to live a life in academia with all its related requirements of discipline, ethics, equality and compassion."
A Senior Lecturer of Information Systems, Accounting Department, at his alma mater in Yogyakarta, Samiaji has been able to incorporate his newly gained knowledge into his teaching and research.
"My studies in Australia also mean that I now have better insight on where to look for new research materials." In addition, Samiaji also serves as Technical Adviser for Procurement Management Information Systems at MCA Indonesia.
Prior to being awarded a scholarship to undertake his doctoral studies, Samiaji had also been granted a University of Wollongong International Postgraduate Coursework Scholarship, allowing him to study commerce there in 2001.
Well-respected nationally for his interest and expertise in alternative technologies, since 2006 he has focused on using IT diffusion – e-learning, student-centred learning, electronic school textbooks and other methods – in an attempt to empower schools and universities.
"I liked to think that one day I will have a further opportunity to undertake some postdoctoral research at an overseas university," Samiaji mused.
Meanwhile, in the near future, Samiaji plans to continue his current work and research in the academic world with the goal to achieve professorship. An educator at heart.
Share this article on:
Related Article

Back to Top