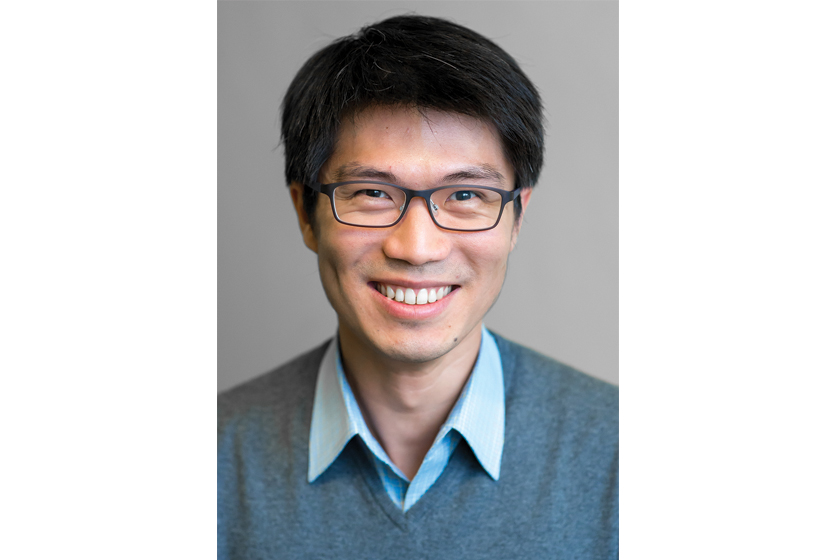 09 Jun 2017
The Life of Robotics Wizard and Academic Denny Oetomo
They say if you love your job, you'll never work a day in your life.
For Denny Oetomo, staying true to his childhood passion is the key to a rewarding career that has produced exciting research in robotic engineering.
"I always liked robotics as a child, which may suggest that I probably never quite grew up and my toys simply became more expensive," said Jakarta-born Oetomo, who is the Deputy Head (Academic) for the Department of Engineering at the University of Melbourne.
"My career never feels like a job, but something that I really enjoy doing," said 41-year-old Oetomo, who was a recipient of Overseas Engineering Student Scholarship for his study in Australia.
Oetomo completed his Bachelor degree with honours first class at the Australian National University in Canberra. After completing his Doctoral degree at the National University of Singapore, he became a Research Fellow with Monash University in Australia, with INRIA Sophia-Antipolis in France and was appointed as a lecturer at the University of Melbourne in 2008.
One of Oetomo's key works was for his PhD thesis at National University of Singapore, which looked at robotic manipulation capability: the ability of robotic arms, of various designs, to physically interact with objects in a robust manner.
This might include how a robot can perform a task of polishing an aircraft canopy with no prior knowledge of its exact shape, for example.
Also central to his work is medical robotics, in which he works in a team to develop intelligent robotic systems to assist medical and clinical professionals in providing better quality health care, and new procedures to treat patients.
It's an example of what Oetomo believes engineers can do to make meaningful contribution to everyday life, as they are trained to find solutions.
"An engineer sits at the interface of fundamental science and everyday problems," he said. "An engineer is trained to find the solutions to a problem. It does tend to get coded into their DNA."
For Oetomo, an accomplished engineer and scientist must have the following traits; a logical mind and one that does not take things for granted; willingness to make and learn from mistakes and failures; and an eagerness to work hard.
Growing up in Jakarta, Oetomo enjoyed studying physics at school and he recalls the good influence of his "wonderful" secondary school teacher, Mr Rustamadi, who was one his early mentors in physics. Even for a young Oetomo, physics "always seemed to make sense".
Teaching appears to be his other natural gift, and has earned him recognition. In 2014, he received the Norman Curry Award for his work in supervising the University of Melbourne Formula SAE team; which is a project with team of 30 engineering final year students tasked to build a formula-style car from scratch each year to compete in an annual race.
"It was a fun way to really understand mechanical engineering, mechatronics and physics in an automotive context – and it was a very structured and beneficial way for students to learn to operate in a large team in a very professional manner," Oetomo said, adding their Formula SAE graduates became highly sought after by employers, due to their academic and technical quality and the professional training they received in this program.
Education in Australia, he said, has an excellent balance between the emphasis of fundamental concepts and "daily practicality".
"Another unique strand for the Australian education is the egalitarian value of the Australian community that is embedded in the education system that allows good communication to be developed between colleagues, teaching staff and students, while fostering a healthy respect for each other," he said.
Despite his many contributions to robotics, when asked about his proudest achievement, Oetomo nominates teaching. "Having graduated my students and having them succeed in their field," he said. "I guess that is the primary and foremost role of an academic."
Share this article on:
Related Article

Back to Top